Product Listing
Prairie 7
Want to re-create the elegance of the native, tall-grass prairie?
A natural snow fence, sound barrier, or dust collector!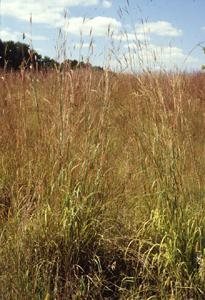 Purchase Prairie 7
PLS lb
$14.00
20+ : $12.50

| | |
| --- | --- |
| Height Range: | 24 - 72 inches |
| Seeding Rate: | Broadcast: 1 PLS Lb. / 2,000 sq ft | Drilled: 10 PLS Lbs. / Ac |
Enjoy nature's beauty with this blend of three tall and four mid-height grasses, This mixture provides excellent habitat for wildlife of all sizes. It also serves as an effective sound barrier, dust collector and natural snow fence when planted between roadways and living quarters. Its radiant red, gold and purple colors add landscaping beauty throughout the fall and winter months. Virginia wildrye has now been added for earlier green-up and enhanced early-season habitat value.
Includes: Big Bluestem, Indiangrass, Little Bluestem, Sideoats Grama, Switchgrass, Virginia Wildrye, & Western Wheatgrass.