Product Listing
Sundancer Buffalograss
Buchloe dactyloides
Hottest Buffalograss Under the Sun!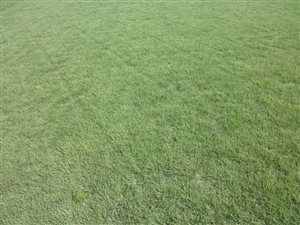 Purchase Sundancer Buffalograss
| | | |
| --- | --- | --- |
| 3 lb Bag - Sundancer | $100.00 | |
| Bulk lb - Sundancer | 25+ : $32.00 | |
| | |
| --- | --- |
| Height Range: | 4 - 8 inches |
| Seeding Rate: | 2-3 bulk lbs / 1000 sq. ft. |
| Seeds Per Pound: | 40000 |
Introducing Sundancer, the most advanced Turf-Type Buffalograss available to the turf industry today! This new variety fills the demand for a warm season turf with accelerated establishment and superior turf quality from seed. Sundancer is widely adapted and has proven itself a PREMIUM turf, suited to a variety of diverse environments.
In a three year trial at locations in AZ, CO, KS, NE, NM, UT, VA, and WA; Sundancer ranked first in all categories. Side by side comparisons with other commercially available varieties showed Sundancer a step above the rest.
Faster Establishment from Seed (Similar to KY Bluegrass)

Dark Green Color

Disease & Insect Resistance

Early Spring Green Up & Fall Color Retention

Enhanced Density and Fine Leaf Texture

Broad Adaption

Lower Plant Height
While Sundancer is improved in these areas, it retains the core low maintenance characteristics that make Buffalograss desirable.
Extreme Drought Tolerance

Low Water & Nitrogen Usage

Winter Hardiness

Lateral Spread by Stolons

Low Growth Habit
Sundancer should be planted in locations receiving at least 6-8 hours of direct sunlight each day. Clay based or heavy soils are preferred. Sandy soils may require amendments to aid establishment. Results may vary over 5,000 ft. elevations.
Use Sundancer for residential lawns, commercial sites, parks and rec areas, golf courses, medians, or anywhere an attractive low maintenance turf is required!
Area of Adaptation for Sundancer Buffalograss