Product Listing
Top Hand Cover Crop Mix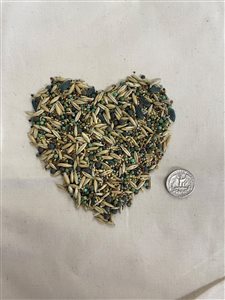 Purchase Top Hand Cover Crop Mix
| | |
| --- | --- |
| Seeding Rate: | Drilled: 20lbs /Acre | Broadcast: 25lbs /Acre |
This diverse cover crop mix is designed to be multi-purpose and provide season-long cover that is both durable and well-suited for grazing. This mix can be planted in the spring or summer months.
This mix should be planted at least 6-8 weeks before the first frost and is best if planted in mid-late summer.
All species in this mix will winter-kill.
What's Inside:
20% Sorghum Sudangrass
15% Peredovik Sunflower
10% Oats
10% Common Vetch
10% German Millet
10% Rapeseed
10% Turnips
5% Crimson Clover
5% Flax
5% Winfred Brassica